Increase Awareness
The Process
---
Direct and interactive approaches to help you shift your perspective and achieve breakthroughs in performance.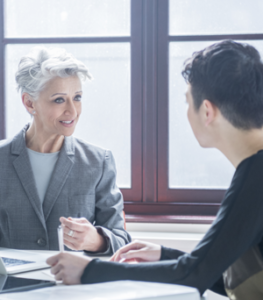 I create relationships built on trust that open up space for confident vulnerability.
In those moments, individuals are able to see limiting behaviors, change their perspectives, and rocket off to new places full of keen insights, passionate re-commitment and rekindled ability to achieve.
If you ever find yourself stuck replaying the same stories in your mind, try hearing the voice of a coach as a champion asking you powerful questions that help propel you to new heights of self-discovery and achievement potential.
Save
Save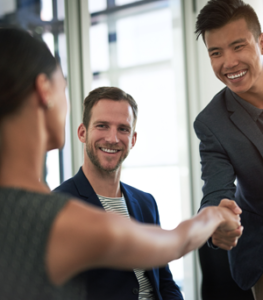 If your teams is stuck or underperforming, invite me in for a House Call.
I can observe and diagnose patterns that are holding you back and facilitate sessions to help you see the roadblocks.
We'll work together to provide strategies and techniques that build trust, establish confident vulnerability, teach minimal essential influence, and set you up for success.
Save
Save
Benefit from skilled facilitation for deliveries already created or get the advantage of customized offerings designed and delivered to meet your unique needs.
Virtual offering using Skype cover every audience across all time zones using interactive tools to keep participants engaged. In person deliveries present concepts and practice activities in a lively, direct, and humorous way that increases retention and satisfaction ratings.
Areas of specialization include; Leadership, Coaching, Managing Up, Career Progress, Effective Feedback, Conflict Resolution, Diversity and Inclusion, Effective Feedback, Change Management, Unconscious Bias, Communication, Moving from Survive to Thrive, Team Dynamics and more.Save
Save
Save
Save
Save
"I take a direct and interactive approach to help my clients shift their perspective and achieve breakthroughs in performance. I have a humorous and energetic style and I use it to challenge my clients to increase self-awareness, improve self-management, and find new ways of thinking, doing, and being. I'm passionate about helping others connect to their core values, work in authentic ways, and unlock their full potential."
.
Karen Desko
skills for success
Amplify Impact
---
Enhanced Thinking
Everything begins in the brain. Reflect on your common thoughts. Quiet the voice of your Inner Critic. Explore self-doubt to eradicate it. Envision your goal, then think it, speak it and do it.
Appreciable Results
Intention is important, what you have in mind matters. What matters more is how you actually land. If there is a gap between your intention and result, you need to bridge it. Define your goals and the steps to take to get there. Being able to look back and see the strides you've made is magic.
Increased Confidence
Connect with what's amazing and unique about you. Get comfortable with your weaknesses, focus on your strengths. Confident vulnerability allows you to show up in a newly authentic way to have the biggest impact.
Interpersonal Effectiveness
Are you showing up the way you want with others? Social capitol is the most important commodity in work and life. Everything you do is with, through, to, or for people. Analyze what you leave in your wake and make the needed adjustments to have the best effect.
Fresh Perspectives
We get stuck in the hamster wheel of the mind, playing the same tapes over and over. The voice of a coach disrupts that cycle and asks you questions that get you thinking in new ways. Expand your point of view, increase your awareness, and get a new approach that leads to action and results.
Clarity and Satisfaction
Our good work means nothing unless it leads you somewhere significant and meaningful. Be clear about what you want. Decide what you are willing to do to get it. Create a plan, make commitments and I will hold you accountable - let's make it happen together.
1:1 Coaching
---
After an initial complementary session to ensure fit and identify goals, we get to work. I'll ask provocative questions, make observations, and hold you accountable Be ready to think deeply and carve out new paths. If you want different, you are going to do different and be different.
Team Coaching
---
Change starts at the top - I meet with the leader to get her perspective. Then I work with each direct report, we identify the interdependencies and the needed changes to maximize the contributions of each person and the entire team.
Training
---
We begin with a knowledge and skills assessment, where are the gaps? I design and deliver solutions. Maybe something I've already done makes sense for you or perhaps we are going to build something new to meet your unique needs.
Team Building
---
Who does what and how is it working out? If there's room for improvement, let me help you identify strengths and weaknesses, teach you how to speak each others' languages and have the biggest possible impact.
See how we can work together
Introductory Session
---
Schedule a complimentary 45 minute introductory meeting to discuss your goals and challenges, and see how Amplio can help you increase your awareness and amplify your impact!